Am I the only one bothered by
Tulsi Gabbard's nonsense
?
War on Iran would make the Iraq War look like a picnic?
I'm sorry that's so offensive and just reminds me that Iraq War veteran Tulsi has never expressed regret for the suffering of the Iraqi people.
Her comments -- excuse me, her psychic predictions? They really belittle all the tragedies the Iraqi people have lived with as a result of the 2003 US-led invasion.
She's insulting and she's rude.
Haven't they suffered enough? When does Tulsi show some respect for the Iraqi people? I am so glad I stopped supporting her. She is clearly not presidential material.
I can (and will) vote for Elizabeth Warren or Bernie Sanders.
I would not vote for Tulsi.
It's not really an issue, I know. She's got no chance of landing the nomination. She's polling at 1% and that's all she'll ever have. She was a coward who couldn't stand up onstage to Joe Biden. That's her legacy.
Here's C.I.'s "
Iraq snapshot:"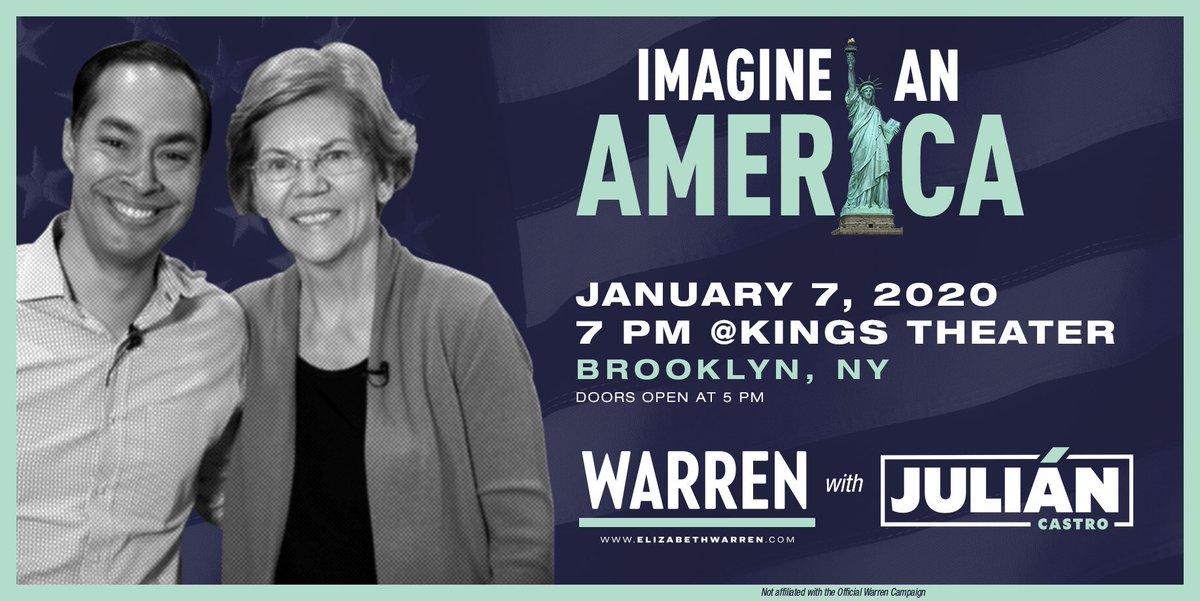 There's speculation that Elizabeth might be announcing Julian would be her running mate.
Meanwhile charges of identity theft swirl around Joe Biden. No, not about the way Joe keeps pretending to be Barack Obama's conjoined twin separated at birth. It's his rascal of a son Hunter Biden. When not seeking out hookers and drugs or sending strippers out of the club to fetch a fresh dildo to use on him, it appears Hunter may have been pretending he was someone else.
Stephanie Pagones (FOX NEWS) reports
:
Newly submitted court documents link Hunter Biden, the son of Democratic presidential candidate and former Vice President Joe Biden, to an identity theft case from 2016 when he was allegedly being checked into an unidentified Arizona facility.
The court papers were filed Monday in an Arkansas court as part of a paternity battle over a child the Hunter Biden shares with Lunden Roberts, who met the scandal-plagued businessman at a Washington, D.C., strip club where she worked. While the question of whether or not Biden is a father is no longer an issue — a DNA test confirmed he is the baby's father — the parents are at odds over issues such as child support.
[. . .]
The court papers, which cite a Prescott, Ariz., police report, describe what allegedly happened on the morning of Oct. 28, 2016, when a Hertz rental car employee reportedly received a phone call around 10 a.m. and subsequently discovered "suspicious" items inside one of the rental cars.
"Stolen identities were used to check defendant Robert Hunter Biden into an Arizona facility and providing false statements to the Prescott Police Department," the document states. "These stolen identities include his deceased brother Joseph R. Beau Biden III, and Joseph McGee."
An attorney for Biden, whose full name is Robert Hunter Biden, did not immediately respond to FOX Business' request for comment. His brother, who went by Beau Biden, died in 2015.
Spencer Neale (WASHINGTON EXAMINER) adds
:
"A bag containing the suspicious items, a cellular telephone (Apple) belonging to Shauna Stanglr, who is also known as Puma St. Angel, and a Delaware attorney general badge belonging to Hunter Biden's deceased brother Joseph R. Beau Biden III were provided to the police officer," the filing stated. The existence of the Delaware attorney general badge was first reported last May.
Puma St. Angel is the co-founder of Grace Grove at Rejuvenation and Performance Institute, a "lifestyle center" in Sedona, Arizona.
So they used the image Beau Biden had created through a lifetime of real and hard work to try help the drug addict? Hunter's never had to take responsibility for anything, that's true. But to do that to Beau's legacy? What was Joe thinking? And causing him more problems? TV's JUDGE JUDY.
Reed Richardson (MEDIAITE) reports
:
TV personality Judge Judy Sheindlin, who is now starring in a campaign ad for Mike Bloomberg's 2020 presidential run, damned with faint praise Democratic frontrunner Joe Biden, saying he was "a very nice man" but that he "wasn't great for 40 years."
Speaking with CNN host Chris Cuomo, the notoriously blunt Sheindlin tried to more diplomatically make the case for her Bloomberg, while taking some not so subtle swipes at Biden's legacy. Sheindlin is currently on a media tour touting the former New York City mayor's prospects in defeating President Donald Trump, telling The Five that writing Bloomberg off as simply a "rich guy" would be "one of the greatest injustices."
Also hurting Joe? Pete Buttigieg isn't the only candidate calling out Joe these days.
Imagine if 'anti-war' Tulsi Gabbard had called out Joe in the July debate instead of using both chances Jake Tapper provided her with to instead say nothing -- and then used the next three days of press interviews to praise Joe. What an anti-war warrior she was (that's sarcasm).
Even CNN is calling Joe out.
The Emperor's got no clothes on
No clothes? That can't be; he's the Emperor
Take that child away
Don't let the people hear the words he has to say
One small voice
Speaking out in honesty
Silenced, but not for long
One small voice speaking with the values
we were taught as children
So you walk away and say, Isn't he divine?
Don't those clothes look fine on the Emperor?
And as you take your leave
You wonder why you're feeling so ill-at-ease
Don't you know?
Lies take your soul
You can't hide from yourself
Lies take their toll on you
And everyone else
One small voice speaking out in honesty
Silenced, but not for long
One small voice speaking with the values
we were taught as children
Tell the truth
You can change the world
But you'd better be strong
-- "One Small Voice," written by
Carole King
, first appears on her SPEEDING TIME
Not a fan of Pete's but he deserves credit for calling out Joe and refusing to be shamed for doing it. Glad Bernie's seriously drawing lines between what he does and what Joe has done. Should have happened a lot sooner.
RT notes
:
Maybe we can start talking about Joe's actions in destroying democracy in Iraq? The 2010 election that he overturned? The way he sided with Nouri al-Maliki and Iran -- including the now dead Soleimani -- to overturn the votes of the Iraqi people? Oh, look,
Adam Kredo (FREE BEACON) finally goes where everyone else has refused to
. Joe's 2010 move was as damaging to Iraq as his 2002 vote was. It's about time people start dealing with it because the people of Iraq have been dealing with it for years now. While we're noting Soleimani, let's note that if he was invited into Iraq last week by the outgoing prime minister, it wasn't about Saudi Arabia. The only reason Mahdi's ever met with Soelimani was when he was trying to destroy a rival (usually cleric and movement leader Moqtada al-Sadr) or when he was trying to get backing from Iran. As outgoing minister, something Mahdi doesn't want to be, all of his statements are suspect as is any interaction he's had with Soelimani since he (Mahdi) announced he had 'resigned.' Let me also be clear, this site doesn't exist to advance Mahdi's lies. His comments about the protesters are slander and meant to cover his own ass and to try to allow him to remain prime minister. He is scum and he's supposed to be out of office.
The ongoing protests in Iraq might not have been needed if the US government hadn't overturned the votes of the Iraqi people in 2010. But the protests continue.
The protesters have been targeted all along. The targeting continues.
We'll wind down with this from
an essay at MEDIUM written by an Iraqi protester
:
The following sites updated: