I finally finished Rock Hudson: Erotic Fire by Darwin Porter. I read slowly to enjoy.
Great book.
Phyllis Gates was a lesbian and shame on the press for letting her self-present otherwise.

The press let her lie. The famous gossip columnist Liz Smith (who died in 2017) noted in her own book that she helped Rock, a friend, by providing him with information about Phyllis' many same-sex affairs when Phyllis was trying to paint him as a liar who pretended he was straight. It was a lavender marriage -- a fake one. She was a lesbian who worked for a gay man, Henry Wilson. She knew Henry slept with his male clients. That included Rock. She knew he procured men for Rock. She sampled women for Henry -- women he procured for women and men who liked women. She was all over Santa Monica sleeping with one woman after another while 'married' to Rock.
What a piece of trash Phyllis was.
What else do we learn in the book?
That Tony Randall was a piece of filth who made all these anti-gay remarks -- including that gays were taking over -- and destroying -- TV. This despite the fact that Tony was gay and came on to Rock.
We learn about Rock's affairs. This includes his affair with Troy Donahue, with Marilyn Maxwell, with Marilyn Monroe, with Anthony Perkins, with Mamie Van Dorn, with Joan Crawford, with Nick Adams, with Marlon Brando, with Sal Mineo, with Robert Stack, with Johnny Stompanato and many others.

Lee Garlington had a long affair with Rock and was referred to, by Rock, as the one who got away. Click here for a PEOPLE magazine interview with Lee.

It's a very good read and I highly recommend it.

Here's C.I.'s "Iraq snapshotL:
Friday, August 6, 2021. The occupation of Iraq continues, Moqtada recalculates on COVID, a beauty pageant is a good enough reason not to deploy (take it up with the US military, I didn't make the call), and much more.
Ruth made a joke in "CONVO COUCH" about the hideous Ana Kasparian and how she should come with a warning when someone plays a clip of her. I agree. Better idea though? Don't play her at all. Jackson Hinkle does in a video we reposted right before this snapshot. I have no idea what his points are. I made it through a little over a minute. I can't take her yelling (or refusal to take a breath -- does she ever shut the f**k up?). It's not even her lies and her whoring -- I expect that by this point. But just that yelling and snarling voice. Does it ever stop? Why would anyone stream her crap by choice? Charm-free, that's the best term for Ana Kasparian who apparently intends to be the Rush Limbaugh of the 21st century.
Let's move over to Iraq. Iraq earns billions in oil revenues yearly but can't even provide for the people due to government corruption, public servants stealing from the public. We usually note areas like electricity and water and infrastructure. But let's note this video about another area impacted.
Here's the caption to A24's video above:
After many years of Iraqi and Arab intellectuals being interested in the House of Cultural Affairs because of its legacy and publication by great writers and intellectuals, today it suffers from negligence and disappearance in its facilities, offices, and halls, due to the lack of government's fund. The Director-General of the House of General Cultural Affairs, Aref Al-Saadi, stated that after 2003 its funding system switched from central to self-reliant, affecting its printing production ability. He pointed out that this house specialized in publishing official books, curricula, and everything related to government activities, noting that the private sector's presence had a negative influence on the institution's operation.
Iraq's cultural heritage should be celebrated. Instead, it's stolen or allowed to crumble. On the former, PRI's Marco Werman notes:
This week, the US agreed to return more than 17,000 treasures to Iraq, including an ancient clay tablet containing a portion of the Epic of Gilgamesh.
The majority of the artifacts date back 4,000 years to ancient Mesopotamia and were recovered from the US in a recent trip by Iraqi Prime Minister Mustafa al-Kadhimi. Other pieces were also returned from Japan, Netherlands and Italy, Foreign Minister Fuad Hussein said in a joint press conference with Culture Minister Hasan Nadhim.
"There's still a lot of work ahead in this matter. There are still thousands of Iraqi artifacts smuggled outside the country," Nadhim said.
Iraq's government has been slowly recovering the plundered antiquities for decades but archaeological sites across the country continue to suffer from neglect due to a lack of funds.
Iraq's prime minister Mustafa al-Kadhimi has used the return of some artifacts to strut and preen and take credit -- Hobby Lobby was overruled on their theft by the US courts, this had nothing to do with Kadhimi -- but where he could be doing something -- like with the publishing house, Mustafa does nothing.
Moving on, let's note this Tweet:
Rewriting the history of
#mathematics
: Oldest example of applied geometry is discovered on a 3,700-yr-old clay tablet using maths attributed to
#Pythagoras
1,000 yrs LATER The tablet was 1st discovered in what is modern day
#Iraq
in the 19th Century
An Australian mathematician has discovered what may be the oldest known example of applied geometry, on a 3,700-year-old Babylonian clay tablet.
Known as Si.427, the tablet bears a field plan measuring the boundaries of some land.
The tablet dates from the Old Babylonian period between 1900 and 1600 BCE and was discovered in the late 19th century in what is now Iraq. It had been housed in the Istanbul Archaeological Museum before Dr Daniel Mansfield from the University of New South Wales tracked it down.
Mansfield and Norman Wildberger, an associate professor at UNSW, had previously identified another Babylonian tablet as containing the world's oldest and most accurate trigonometric table. At the time, they speculated the tablet was likely to have had some practical use, possibly in surveying or construction.
Nick Pearson (Australia's 9NEWS) adds:
"It's the only known example of a cadastral document from the OB (Old Babylonian) period, which is a plan used by surveyors to define land boundaries," mathematician Daniel Mansfield said.
"In this case, it tells us legal and geometric details about a field that's split after some of it was sold off."
But what is significant about the drawing is the inclusion of Pythagorean triples, which are used to make accurate right angles.
"The discovery and analysis of the tablet have important implications for the history of mathematics," Dr Mansfield said.
"This is over a thousand years before Pythagoras was born."
And Bhumika Itkan (REPUBLIC WORLD) adds, "Many ancient civilizations, including Babylonia, Ancient Egypt, and Ancient Greece, were responsible for the development of early geometry. The earliest known evidence of Geometry dates back to 3000 BCE, based on what is known at this time."
Meanwhile, Shi'ite cleric Moqtada al-Sadr's attempting to reposition himself. Since his party controls government and the government is corrupt, Moqtada announces he will not run for office -- while giving the impression that his bloc would not participate (as noted in a snapshot earlier this week, per an elected official in Sadr's group, the reality is that they will be running for office). The repositioning continues. Halgurd Sherwani (KURDISTAN 24) reports:
Iraq's top Shia cleric, Moqtada al Sadr, called for a suspension of Friday prayer sermons to curb the spread of coronavirus infections across the country.
Friday sermons, including those in which Sadr himself addresses followers, can be attended by thousands of people, particularly Shia worshippers across the southern Iraqi provinces.
The decision was made "in accordance with the [health ministry] High Committee of Health and Safety," Sadr's office said.
The populist cleric, in the early days of the COVID-19 pandemic, downplayed the severity and danger of the coronavirus, despite the fact that the country's health ministry was run by a minister affiliated with the Sadr movement.
In fairness to Moqtada, he's not the only person who is having to redraft a COVID position. As AP notes, US President Joe Biden's 'mission accomplished' came before the mission was completed:
President Joe Biden's administration drew up a strategy to contain one coronavirus strain, then another showed up that's much more contagious.
This week, a month late, Biden met his goal of 70% of US adults having received at least one COVID-19 shot. Originally conceived as an affirmation of American resiliency to coincide with Independence Day, the belated milestone offered little to celebrate.
[.. . .]
Yet on May 13, when the CDC largely lifted its mask-wearing guidance for fully vaccinated adults indoors, topline indicators were still flashing green. The agency said unvaccinated people should keep wearing masks _ and get their shots soon. Biden and Vice President Kamala Harris celebrated by doffing their masks and strolling in the Rose Garden of the White House. Around the country, an everyday celebration spread to coffee shops, supermarkets, beer gardens and restaurants. People planned weddings and music festivals.
Drowned out in the applause were expert warnings that there was no way to tell who was and who wasn't vaccinated, and a country restless for an end to the pandemic was essentially being placed on the honor system.
"The single biggest mistake of the Biden presidency when it comes to COVID 19 was the CDC's precipitous and chaotic change in masking guidance back in May,'' said Dr. Leana Wen, a former Baltimore health commissioner and commentator. "t had the direct result of giving people the impression the pandemic was over. It allowed unvaccinated people to have free rein and behave as if they were vaccinated, and therefore we have the surge of the delta variant."
On COVID 19, we'll note this from the US Defense Dept:
COVID-19 and other such coronaviruses likely will stay in the environment and continue to mutate, Army Lt. Gen. Ronald J. Place, director of Defense Health Agency, said.
"And we're going to have to deal with it," he told participants today at the Sea-Air-Space Exposition at National Harbor, Maryland, on the topic of the COVID-19 response and post-pandemic national security.
59:12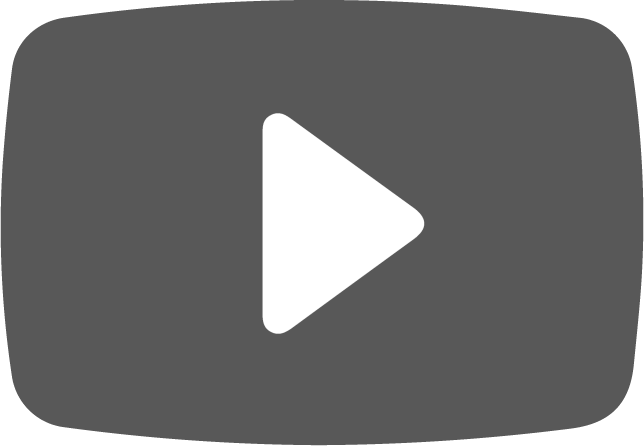 Video Player
The United States is in an "OK place, but not a great place," at this point in the COVID-19 pandemic, he said, adding, "I think one of the things that many of us believe — which is a fallacy — is that [COVID-19] is going to go away. It's not going away, just like influenza is not going away. And the thing about many viruses is they tend to mutate, and they tend to do things that keep them alive."
One of the things people should feel comfortable with is the Defense Department medical team has insatiable curiosity, he told the audience, adding that medical research is a continuous process of improvement.
Place said the first order of illness always calls for prevention, followed by diagnosis.
"We're interested in taking care of everybody — service members, family members, retirees — but the Military Health System exists for the military," the general said. "That's our purpose. And so we think about service members and what we can do to keep them healthy. … What piece of gear, what piece of anything can we use to prevent anything bad from happening to them?" It can be something infectious such as a cold, or an emerging injury, he noted.
Looking at COVID-19 from a military scientific perspective, it is a biological event, he said. And the COVID-19 vaccine should be considered biological body armor.
However, the general said, "Tens of thousands of Americans die every year from influenza, and while most of us in the uniformed services get vaccinated, most Americans actually don't. That's a problem for us."
The reason the United States has such a suite of good vaccines "isn't because that magical thinking happened by some manufacturers in the spring of 2020," Place said. "This is [research] based on years, in some cases, and more than a decade of research on how to take the vaccination methodology to a new level."
There are huge improvements in the way we're looking at how vaccines work, he said. "And I believe we will get to a place where we're not talking about COVID all the time." He warned, however, that getting that peace of mind probably won't happen this year.
"We will get to a place where it's going to be another infectious disease that we worry about, or we think about — much like influenza, measles or tetanus" where people get vaccinations to ward off diseases, Place said. "It's going to be part of our reality for a long time."
Let's note a passing. From the US Defense Dept:
The Department of Defense announced today the death of an Airman who was supporting Operation Inherent Resolve.
Chief Master Sergeant Tresse Z. King, 54, of Raeford, North Carolina, died Aug. 3 2021, in a non-combat related incident at Ali Al Salem Air Base, Kuwait. The incident is under investigation.
She was assigned as squadron superintendent of the 96th Force Support Squadron, Eglin Air Force Base, Florida.
For more information, media may contact the 96th Test Wing Public Affairs Office at 850-882-3649.
It's worth noting that while FOX NEWS is giddy and gushing over a beauty contest:
Under normal circumstances, Army Spc. Maura Spence-Carroll – who was crowned Miss Colorado 2021 earlier this year – would be getting herself ready for an upcoming deployment overseas.
Instead, she's helping her fellow soldiers prepare for their rotation to Iraq in support of Operation Inherent Resolve and will remain in Fort Carson near Colorado Springs.
"I volunteered and then my unit said 'No you're going to have to go to Miss America' – this is before I was Miss Colorado… so they didn't put me on the manifest," she told Fox News.
A beauty contest? I'm glad when anyone is sent to war but I'm also shaking my head because i can remember in the early months of the war -- yes, all those years ago in 2003 -- when there were parents deploying -- both parents. The case would be made that one parent shouldn't be deployed but the US military would overrule family concerns. I also remember women -- for example, the mother or newborn twins -- who were single parents arguing that their deployment should be delayed. But, again, the military overruled any family concerns.
So, yeah, I'm a little disgusted that a beauty contest is something the US military feels is worth delaying a deployment for when young children didn't suffice.
Let's wind down with this from Eric S. Margolis' latest:
Will US occupation troops really leave Iraq? That's the question that Washington is so far unable to answer. The White House says the official date of the long goodbye is this month, August 2021.
Donald Trump announced a pullout of US troops while still in office but his deadline was simply ignored by the new Biden administration which has also been under mounting pressure to end the two-decade US occupation of Mesopotamia. Left wing Democrats wanted a full end to the war the US has waged since 2003. Right-wing Republicans, blissfully unaware of Mideast realities, urged more troops be sent to Iraq.
After losing some 4,431 troops and 8,000 mercenaries (aka 'contractors') and 1,145 troops from allied nations dragooned into the Iraq conflict, and 31,994 wounded – many with serious head wounds from roadside bombs - Washington switched gears in Iraq and adopted the old British Imperial system of colonial rule.
The Britain Empire created Iraq in the 1920's from the wreckage of the dying Ottoman Empire to secure possession of Mesopotamia's abundant oil. At the time, the mighty Royal Navy was converting from coal to oil. Iraq became Britain's vast fuel depot.
A new figurehead king from the Hashemite tribes was put into power by London, backed by a local constabulary, British garrison troops and, most effectively, the Royal Air Force.
In the 1920's, Winston Churchill approved RAF fighters to bomb restive Arab and Kurdish tribes with mustard gas and poisonous Yperite. The British eventually crushed domestic resistance in Iraq while shamelessly denouncing fascist Italy for also using poison gas against Libyan nationalist rebels.
The RAF bombed and staffed rebellious Iraqis right up to the late 1940's. British air power played a key role in crushing the nationalist uprising in Iraq by Rashid Ali, who was smeared a pro-fascist by Britain's imperial press.
The US eventually adopted the low-cost British colonial system for ruling Iraq. US warplanes were stationed at up to six former Iraqi airbases, becoming the principal enforcer of the occupation. US troops were thinned out. By 2020, this job was done so skillfully that the US presence in Iraq became almost invisible.
Iraq was occupied by western forces but it looked like an independent nation with a US-installed president and executive branch.
I would guess that the occupation will continue and Iraqis will not be allowed to control their own country.
The following sites updated: