Cornel West just served Cranky Clinton.
This is from TeleSur
:
The U.S. philosopher Cornel West accused Hillary Clinton of only giving "lip service" to social justice policies, comparing her to German duo Milli Vanilli, whose Grammy award was revoked after it was revealed that the pair had not actually sung their songs, but lipsynched to other singers.
"Sister Hillary Clinton is the Milli Vanilli of American politics … She lip-syncs, she gives lip service. But when it comes to policy, who supported the crime bill? Who supported, not just the deregulating of banks, but also pulled the rug from under welfare?" West said in an interview on CNN.
Blame it on the rain, Hillary, blame it on the rain.
Here's C.I.'s "
Iraq snapshot:"
Monday, February 22, 2016. Chaos and violence continue, Haider fails Anbar yet again, Mosul's liberation is talked about (if still not executed), WikiLeaks exposed Barack Obama's spying on other leaders, and much more.
Today,
WikiLeaks announced
:
Today, 23 February 2016 at 00:00 GMT, WikiLeaks publishes highly classified documents showing that the NSA bugged meetings between UN Secretary General Ban Ki-Moon's and German Chancellor Angela Merkel, between Israel prime minister Netanyahu and Italian prime minister Berlusconi, between key EU and Japanese trade ministers discussing their secret trade red-lines at WTO negotiations, as well as details of a private meeting between then French president Nicolas Sarkozy, Merkel and Berlusconi.
The documents also reveal the content of the meetings from Ban Ki Moon's strategising with Merkel over climate change, to Netanyahu's begging Berlusconi to help him deal with Obama, to Sarkozy telling Berlusconi that the Italian banking system would soon "pop like a cork".
Some documents are classified TOP-SECRET / COMINT-GAMMA and are the most highly classified documents ever published by a media organization.
WikiLeaks editor Julian Assange said "Today we showed that UN Secretary General Ban KiMoon's private meetings over how to save the planet from climate change were bugged by a country intent on protecting its largest oil companies. We previously published Hillary Clinton orders that US diplomats were to steal the Secretary General's DNA. The US government has signed agreements with the UN that it will not engage in such conduct against the UN--let alone its Secretary General. It will be interesting to see the UN's reaction, because if the Secretary General can be targetted without consequence then everyone from world leader to street sweeper is at risk."
When Bully Boy Bush was tapping the United Nations ahead of the start of the Iraq War, there was outrage. There's not even a mild rebuke of US President Barack Obama over this.
All this illegal spying is not about keeping anyone safe.
In fact, Barack's got a real problem keeping people safe.
Early Monday morning, THIRD posted "
Another national security failure
:"
Last week, Mariano Castillo (CNN) reported:
Iraqi and international officials said Thursday that radioactive material was stolen from a contractor working for an oil services company in Basra Province back in November.
The missing material was reported to the International Atomic Energy Agency in November, but the investigation continues into its whereabouts.
How does it go missing?
Yes, it's finally been found.
Officials in Iraq have confirmed that missing radioactive material was found intact near a Zubayr gas station. In November, 2015, the material was reported stolen from a secured bunker near Basra Province. The theft was specifically disturbing, as officials were concerned it was stolen by a terrorist organization.
That's what Iraq's deputy health minister, Dr. Jassim al-Falahi, told CNN on Sunday: "Thank God."
Al-Falahi's sigh of relief was over the discovery of some potentially deadly radioactive material that had been missing for months.
We share the relief.
But we also wonder how it happened?
How it was allowed to be missing for months?
Repeatedly, US President Barack Obama insists we in the US are at risk from the Islamic State.
We must bomb Iraq, Syria and Libya as a result.
But when radioactive material went missing -- back in November -- in Iraq and was assumed to have fallen into the 'wrong hands,' there was no effort made to discover where it was.
Sounds like, yet again, Barack Obama has failed on national security.
According to Barack, the Islamic State is a threat to the United States.
But radioactive material disappears in November and Barack doesn't launch into a serious effort to find it?
Was he waiting to see if they used it for a bomb to attack the US on US soil?
Was he waiting to see if they used it to attack a base in Iraq with US trainers?
What exactly was he waiting for as, for four months, he assumed the Islamic State had radioactive material?
Not a lot of thought comes out of the White House.
Which explains why, for 16 months, the US has bombed Iraq to bring 'peace.' The US Defense Dept claims the following today:
Strikes in Iraq
Fighter aircraft conducted five strikes in Iraq, coordinated with and in support of Iraq's government:
-- Near Fallujah, a strike struck an ISIL tactical unit and suppressed an ISIL fighting position.
-- Near Mosul, a strike struck an ISIL tactical unit and destroyed an ISIL vehicle.
-- Near Ramadi, a strike struck a large ISIL tactical unit and destroyed an ISIL staging area.
-- Near Sinjar, two strikes struck an ISIL tactical unit and suppressed an ISIL heavy machine gun position.
Task force officials define a strike as one or more kinetic events that occur in roughly the same geographic location to produce a single, sometimes cumulative, effect. Therefore, officials explained, a single aircraft delivering a single weapon against a lone ISIL vehicle is one strike, but so is multiple aircraft delivering dozens of weapons against buildings, vehicles and weapon systems in a compound, for example, having the cumulative effect of making those targets harder or impossible for ISIL to use. Accordingly, officials said, they do not report the number or type of aircraft employed in a strike, the number of munitions dropped in each strike, or the number of individual munition impact points against a target.
All of these daily bombings and nothing to show for it.
Mosul, for example, still remains under the control of the Islamic State.
The terrorist group seized the city in June of 2014.
Lacking a functioning government, Iraq's just let it remain under the control of the Islamic State all this time.
Yesterday, Brett McGurk announced on Twitter: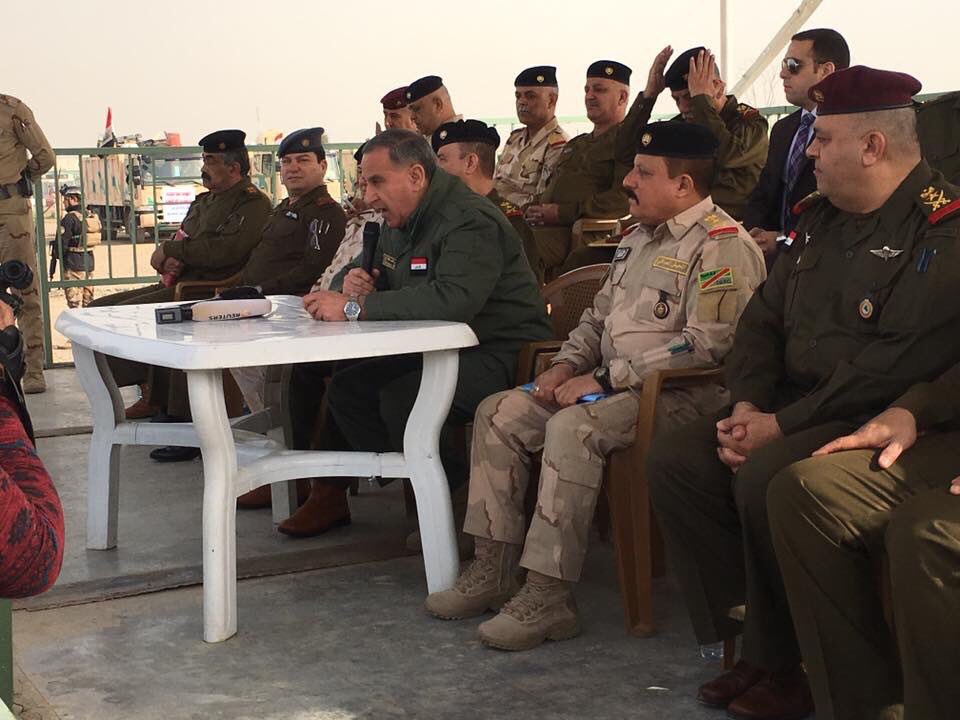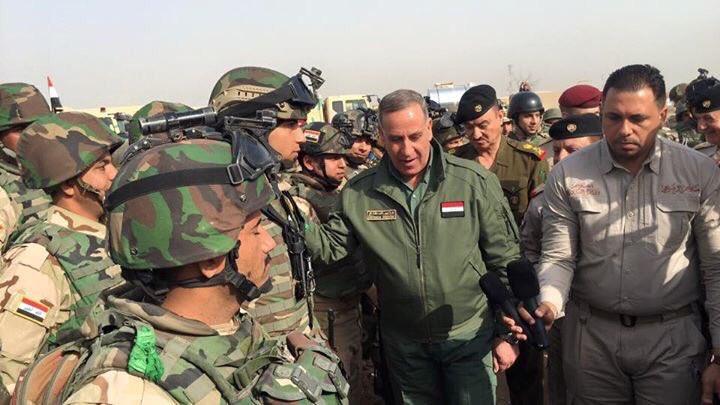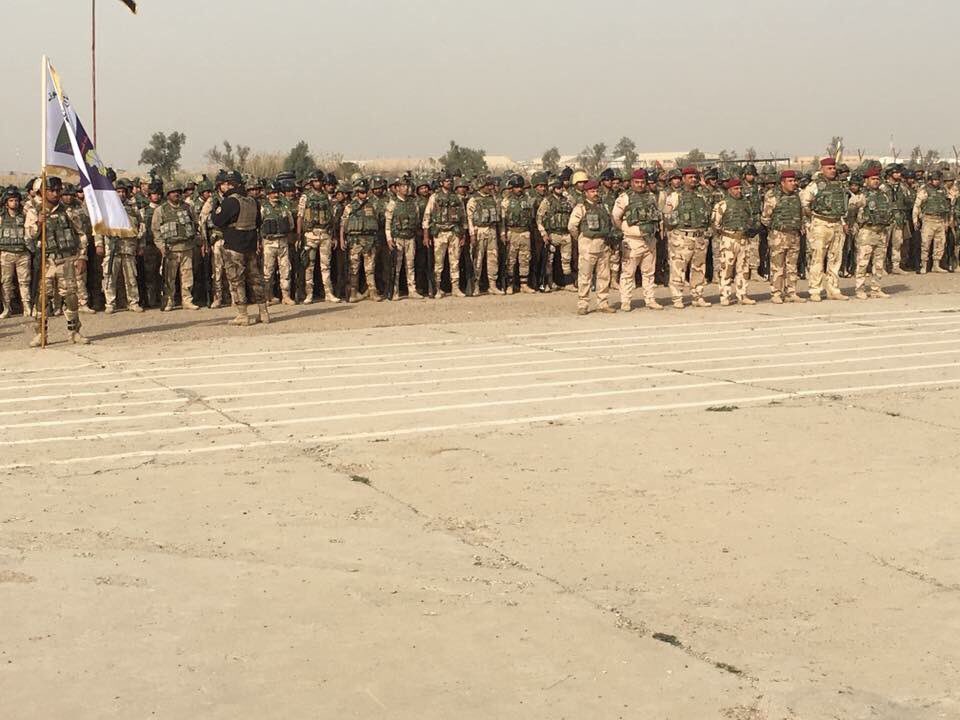 They're going to start preparing for a Mosul offensive?
So the thought of three years under the control of the Islamic State is what frightens them, finally forces them to act?
Or at least to say they're about to act.
Finally.
And after a Sunni politician takes to Facebook.
SPUTNIK reports
, "The Mosul-born politician pointed out that "the IS has executed nearly 4,000 people in Mosul. The city's residents are in urgent need of being liberated," Usama Nujayfi said in a statement posted on his official Facebook page on Sunday."
4,000 citizens slaughtered while the government of Iraq looked on and took no action.
Saturday's snapshot
noted Iraq's Prime Minister Haider al-Abadi addressed Parliament and we mainly focused on the big news that he told Parliament the Shi'ite militias would be taking part in the liberation of Mosul. We touched on that briefly
last night
.
This address apparently remains uncovered by most of the western press (see
this morning's entry
).
But it did take place. Here's Haider's Tweet on it.
PM Al-Abadi addressed Parliament to make the case for a ministerial reshuffle and outline his economic reform plan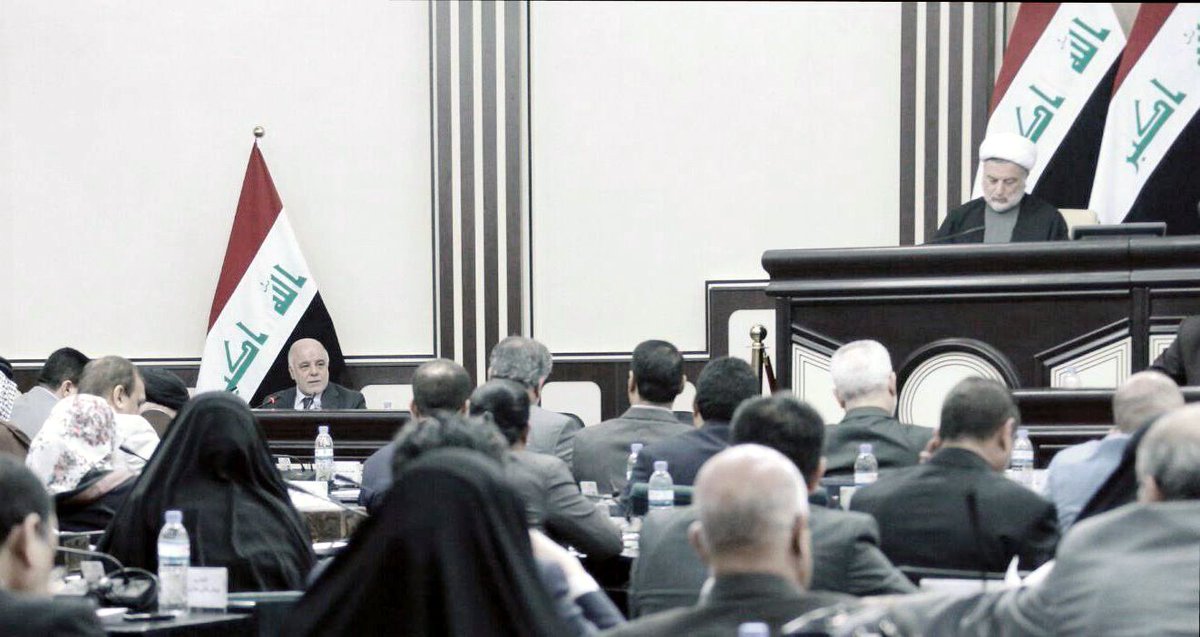 It took place and the big news was that the Popular Mobilization Forces (Shi'ite militias) would be taking place in the talked of 'liberation.'
Hayder al-Khoei Retweeted Haider Al-Abadi
#Iraq PM Abadi: Hashd al-Shabi (Popular Mobilisation forces) will participate in the liberation of Mosul
Hayder al-Khoei added,
That was the big news out of the address.
It's a controversial move -- opposed by those in Mosul -- and it goes against what Haider had previously promised in public.
Meanwhile,
AFP reports
, "Iraq deployed reinforcements to a military base in Anbar on Monday for an impending operation against the Islamic State group in the western province, a senior officer said."
From
Saturday's snapshot
:


In a new development, Loveday Morris and Mustafa Salim (WASHINGTON POST) report:
Sunni tribesmen have attacked Islamic State militants in the Iraqi city of Fallujah, the Iraqi military and local officials said Friday, overrunning and burning one of their headquarters as resentment against the group grows.
After the unrest in two neighborhoods, Issa al-Issawi, the mayor in exile of the city 45 miles west of Baghdad, warned that there would be "mass slaughter" unless the tribesmen received assistance.
The flare-up was the first notable sign of armed opposition to the Islamic State inside the city since the group took control of Fallujah more than two years ago. Ill will against the group has been mounting in recent months amid what the United Nations has described as a growing humanitarian crisis inside the city.
Salam Faraj (AFP) adds that there may have been a more specific inciting incident:

[Local official Issa] Sayir said that the gunfight reflected tensions resulting from increasingly difficult living conditions caused by Fallujah's isolation by the security forces.
A police lieutenant colonel gave a different account, saying the clashes started after Al-Hisba members accused a woman in Al-Nizaiza market in central Fallujah of misconduct because she had failed to cover her hands with gloves.

This matches with what NBC NEWS was reporting yesterday:
Fighting erupted in the ISIS-stronghold of Fallujah on Friday after the extremist militants attacked a local woman for not covering her hands, according to Iraqi officials.
"The clashes started when tens of Fallujah men stood against ISIS militants who started to beat a woman in a Fallujah market because she was not wearing gloves," said Sabah Karhoot, the chairman of the governing council of Anbar province where the city is located. "Therefore, the men could not stand and do nothing."
So it's good that Haider's sent in forces, right?
Well it would be if he could have done so in a timely manner.
Falluja was attempting to liberate itself at the end of last week.
Because Haider al-Abadi's cowardly government would not provide assistance, that effort appears to have been ended.
That's what both
THE WALL STREET JOURNAL
and
AFP
are reporting.
So, as usual, Haider dithered and Iraq's hopes fell apart.