Let's start with Nader before we get to Kimmy.
This is from Team Nader
:
Constitution Day Civics Quiz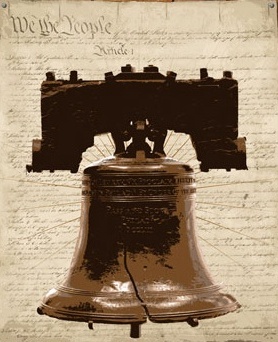 Why?
It's September 17, 2008.
Constitution Day.
And we're really close to meeting our fundraising goal of $80,000 by midnight tonight.
Last we looked, we were just under $70,000.
So, let's crank it up.
And to honor the day the Constitution was signed, we have a five question Constitution Day civics quiz for you.
Which candidate opposed the snoop enabling FISA law and the immunity bailout for the telecom companies -- Obama, McCain or Nader?


Which candidate called for the impeachment of George Bush and Dick Cheney for all of their crimes from the illegal war in Iraq to illegal wiretapping of unsuspecting Americas -- Obama, McCain or Nader?


Which candidate opposed passage of the Patriot Act and calls for its repeal -- Obama, McCain or Nader?


Which candidate opposes the death penalty -- Obama, McCain or Nader?


Which candidate would work to repeal corporate personhood --- and shift the power from the corporations back into the hands of the people -- Obama, McCain or Nader?
The answers -- Nader, Nader, Nader, Nader and Nader.
The Constitution is under siege.
And Ralph Nader is its defender-in-chief.
To honor Nader and his courageous defense of the Constitution, let's push Nader/Gonzalez over the top today.
Again, we're only $10,000 away from meeting our goal.
We need 600 of you -- our loyal supporters -- to give $17 each.

And we'll make it.
And remember, this is the last day of our book offer.
If you give $100 or more now, we will send you In Pursuit of Justice, the 520-page book of essays by Ralph Nader -- essays on corporate power, the Constitution, and transforming our country. If you donate $100 now, we will send you this historic collection -- autographed by the man himself -- Ralph Nader. (This offer ends at 11:59 p.m. tonight.)

So, keep your eye on the widget as we climb toward $80,000.
Thanks to your ongoing support, we haven't missed a fundraising goal all year.
And we don't plan to start today.

Onward toward a momentous November.
The Nader Team
ShareThis


Kimmy still has to wait! Ruth and I were talking about The New Adventures of Old Christine which is a laugh out loud funny sitcom on CBS. It used to air on Mondays and has been this summer as well as on Wednesdays (and at least once, on Friday). Ava and C.I. reviewed it when it first came on. The show is hilarious. It is laugh out loud funny. It's not one of those annoying shows where you get all this narration nonsense. It is just funny that will make you laugh so hard you'll feel cheated when it's over because it's just too funny.

Wanda Sykes is one of the regular cast members. She plays Barb and she's very funny, but it's Wanda so you already knew that. Julia is the lead and she's wonderful but I will screw up her name so let me spell it slowly. Julia Louis-Dreyfus. Okay, I think I got that right. Julia from here on out because I'll end up mispelling it.

Julia is so funny. She makes these faces and does this slow burn and is really a physical comedian. She's Christine. Old Christine. New Christine is the young woman her husband Richard hooked up with. Her ex-husband. She has a son, Richie. And he goes to a private school where the women are evil. Marly is one of the blond women and I forget the name of the other. (No, I didn't mispell. "Blond" -- no "e," I'm using universal for male and female.) Matthew is her brother.

Now in Ava and C.I.'s review they liked Matthew and thought he was funny. I read a review when the show came on in The New York Times where they hated Matthew. So I was curious to see which way I'd go. Guess what? He's so funny. And you'll wish he was your brother. One of the funniest episodes was when Matthew had to see a psychiatrist as part of his degree plan and his 'boundary' issues came up. But Matthew's always funny. And sometimes he and Barb mess around.

Everybody on the show is great including New Christine whom I remember from Ellen's CBS sitcom. I didn't think she was funny on that and would have thought she was a bad actress if I hadn't seen her on this. She's really funny.

But Julia's the star and she will keep you laughing over and over.

The New Adventures of Old Christine has its season debut next Wednesday during the first hour of prime time. Ruth and I both wanted to note that because funny shows are very few these days and shows where women actually get to be the lead are even fewer.

Make a date with Christine for next Wednesday!

It'll save her dating Timmy. (Her blind date tonight who told her he was a lawyer then it turned out he was a legal intern then it turned out . . .)

Now for Kimmy Wilder.


Okay, for people sticking up for Cynthia after NOW PAC's slap in the face, you can see C.I.'s "
Iraq snapshot
" from yesterday, Melissa McEwan's "
NOW Endorses Obama-Biden
" (check comments and our own Keesha weighs in in them) and BostonBoomer's "
TPM: Obama has a problem with 'aging white women in battleground states.'
" (again, check the comments, watch the anger flare when the NOW PAC endorsement is noted and women realize who got spat on).
Those are the people who stuck up for Cynthia. Kimmy?
She had other things to do, always.
Mike called me this evening to tell me Kimmy had posted. I didn't know. I don't read the comments. I hear about them on the phone or in e-mails and I go through them if someone complains. Like if the n-word is used -- my policy is no racism but honestly it has to be the n-word or something racist that really ticks me off to get me to delete them. If it's borderline and no one's complained about it, I leave it. I've left people calling me a dyke up. I don't tolerate homophobia but calling me a dyke as an insult doesn't hurt my feelings, sorry.
Now if they go to town and do a combo platter of racism and homophobia and toss in sexism and someone complains about it, they get deleted. But someone has to complain because I don't read the comments.
That's for people to have their say. If I had more time, I would read the comments. And honestly, there are only a few posts that have a lot of comments. There's one that's got like 30 something and one that's got like 60 something and then
yesterday's post
.
As I read it, there are four comments. People are talking about a variety of things and along comes Kimmy. She seems to think we're all going to say, "Oh, White girl in the da house, everybody straighten up."
She doesn't get her way and you sort of picture that scene in the movie Color Purple where the White woman drives up for Sofia and gets all bent out of shape cause the whole Black world won't kiss her White ass.
Kimmy did one thing that would get her deleted if it weren't for the fact that I'm writing about this.
What did she do? She fixated on Mia. When I read it, I fired off an e-mail to Mia to ask her if that bothered her? It did. There are a lot of people leaving comments. While the FIRST TIME Kimmy posted a comment, she might have had a reason to direct Mia, to do so again?
Don't play it. Don't play let my friends get beat up.
What Mia did was check out Kimmy's Tuesday posts. There were something like 6 of them. And how many were about Cynthia McKinney? ZERO. That's generally how it is at Kimmy's site.
So Mia points that out and Kimmy (and her husband) are like dogs with bones.
What you're seeing in the other comments is people reacting to what they think of Kimmy and what they think of Greens like her. Jess is a Green and he's not the only community Green. It is not a problem with ALL Greens. It is a problem with Green leadership which we feel is using Cynthia.
They're not working her campaign, they're not promoting her. They're using her to keep their ballot access. They don't want to win the election. They're not even really trying for 5% of the vote. Which is why Kimmy doesn't post about Cynthia every day even though Cynthia is her party's presidential nominee.
It's funny because no one knows who C.I. is voting for. (Or Ava. I kind of think both of them are voting for Cynthia. But that's just my guess and the guess of several others. No one in the community who thinks they are voting for Cynthia are upset about that. We think it's pretty cool if we're right.) But the community decided on Ralph. And there's not an Iraq snapshot that goes by that C.I.'s not noting Ralph. There's not a weekday that goes by when C.I.'s not noting Ralph. And most weekends. (Not this weekend because, as Ava and C.I. revealed in their editorial, they were ticked off Ralph didn't stay out of an issue that was none of his business.)
So, point, C.I. works Ralph more than Kimmy even thinks about working Cynthia and Kimmy's supposedly supporting Cynthia. A candidate, I might add, who gets no coverage so if her supporters (supposed supporters) aren't getting the word out on her, who is?
Now my attitude is you have your say in your comment. As long as I don't have to delete you, I really have nothing to add. But so that this doesn't go on and on forever, I'm pulling Kimmy and Ian's comments and responding to them here. And stick around to the end because I'm blowing Kimmy out of the water on her last comment. You won't want to miss it.
Kimmy:

Wow. The hate for me is so interesting.
Hate for you? The comments have been four at this point. Two didn't even mention her. Two did but one just mentioned her in one sentence.
Conceited much, Kimmy? It's not all about you.

Someone should really google "Hillary" on my family web-site, and see how few times the word ever came up during this election.
Yeah, we covered that already, Kimmy. We know how you carried Barack's water. Get with the program. HB, this ain't your site and we aren't your servants.
Many inaccuracies. But, I guess someone is having fun propping me up as some example. (Funny, I feel like a regular person, who works her butt off for peace and justice and my progressive, political party.)
How about pointing those many inaccuracies out? She doesn't bother to so let's just assume that there weren't any because, goodness, Kimmy can yack and yack.
By the way, doesn't she sound like a self-righteous prig in that section? Yeah, she does.
To Mia: Pretty scary how closely you are monitoring my daily posting. But, please do note that my husband and I blog interchangeably with "wilderside." So, I think your list is off.
Mia isn't monitoring her closely. I believe it's Keesha who suggest Kimmy get a damn grip. Mia's not wrong. There are exactly as many posts on Tuesday as Mia said. Kimmy thinks she gets some White girl pass or something. Nope, Kimmy. Truth hurts, Mia was right.
Also, the Community Organizer video we put together was a way to use a phrase people are discussing a lot, and draw people into a discussion on better-than-Democrat politics and on third parties.
Is Cynthia discussing that 'phrase'? No. And it's just more time you wasted to try to gas bag about a topic you know damn little about. I believe C.I. would call that post with the video Erma Bombeck type writing. In other words, Kimmy grabs what everyone wrote about (last week!) and tries to gas bag on it. It's hard to be original, after all. Kimmy's showing up at the water cooler after the whole office has gone home. Stale. Tired. Boring.
Talicia's the one who pointed out that Kimmy said "many inaccuracies" but didn't name one. Someone else might have pointed it out but I'm looking for Ian's comment and saw that.
Here's Ian:
How about a dose of reality about the wilderside support of Cynthia.
Hey, White boy, don't show up at my site talking down to my friends. Who the hell do you think you are? White boy walked across the street to tell us to turn the music down? Get the hell out of my yard.
2,240 from wilderside.wordpress.com for cynthia.
No, Cedric posts and points out that Google shows 1000 and something. Go away Liar Ian. And that's going back to at least 2006.
And this site:

68 from sickofitradlz.blogspot.com for Cynthia.Pretty Lame.
Pretty lame. Like White boy trying to get all street on our asses? Pretty lame is that White boy doesn't grasp I'm not supporting Cynthia. Why would I write about her? It's not my job to get the word out on her.
Get it, White boy. (Don't you get the idea that Ian's so Offspring -- thinking "Pretty Fly for a White Boy." And we're all thinking, Cracker, get the hell out of here.)
I'm sorry if you choose to stay in a sexist political party, but don't take your hate out on the Green Party.peace
Ian
Get your Cracker ass out my yard. Listen to the punk who never called out sexism. He and his wife loved the sexist attacks on Hillary. So don't be coming over telling me about how you're not a sexist because your whole Cracker ass stinks of sexism.
Now we're back to Kimmy:
I thought that posting here meant I was noticing what you are complaining about. Don't know what weight I am throwing around. I do not get paid to do Green Party work. I do not have any interest and am not paid to get Obama elected. So, I see people saying odd things about me and my web-site, and I figure I will engage. Sorry if that makes me...something?
White girl wants us to be grateful she invited herself over? Kiss my Black ass. And when was she "noticing what you are complaining about"? Never. She dismissed it. She never took accountability and the thing is, she probably can't handle hanging with Black people. We probably overwhelmed her and she's off having a Calgon moment. See, she's one of those White people who are always going on about racism and African-Americans know that those type of White people are the worst racists. They make such a show of it and pointing at others because they've got a lot to hide.
She was mentioning Ian in her first comment. Notice when it's time to talk about money she forgets to mention Ian. It makes you a liar when you don't own up to what you did. It's not a one day thing. The whole community knows about it. Just like we know all about your embarrassing defense of Jeremiah Wright. A point Kimmy never addressed now did she? What was that her business? She's not Black. She doesn't go to church. She's a Green. Why was she sticking her big ass nose in? Because she wanted Barack to get the nomination because she hates Hillary.
Perhaps we could think about what we have in common.
I believe that what I want is similar to what you guys want:
Now she wants to high road it. That's a laugh. We have nothing in common. We're outraged about how you and your other White Green leaders are using Cynthia. Riding her fame to keep your ballot access and not doing a damn thing to promote her run.
First, I want peace and our troops out of Iraq.
You want peace? When did you call Barack out? Huh, HB. He's not promised troops out. He's not even promised combat troops out. (Check his June 5th CNN appearance. Though losers like Tom Hayden didn't notice until he made similar remarks on July 4th.)
And for someone who wants peace, you don't even follow the damn war. You're blogging your "Grass is Greener Over The Septic Tank" posts and ignoring the illegal war. See, it's an illegal war, Kimmy.
After that, some of the things I want are...
I don't know what's funnier. The fact that Kimmy thought Barbara Walters was interviewing her or that she thought we gave a damn about her answers.
-To have some candidates (ie: Cynthia and Ralph) who will say in the media they want the troops out of Iraq.-To force a public dialogue that war is bad and we should have the troops out of Iraq.
Are your sides aching yet? The war is 'bad.' That's like Barack saying it's "dumb." It's an illegal war, Kimmy. Go peddle your junior high thoughts at your own damn site, we're grown ups here.

-A wish (but no capitulation, no ABB-style crap) that McCain does not get in office.
See how stupid Kimmy is. There is no anti-war movement in this country. They're all on hold for Barack. McCain in office could bring people in the streets. Or McCain might end the illegal war on his own. No one knows. But Kimmy thinks she knows it all. If McCain gets into office, the world will go on.
I'd say anybody but Barack.
Kimmy wouldn't say that because she's a Dumb Ass White Girl. She doesn't get what Glen Ford's been warning about. You have to be aware (though you don't have to be Black) to get what war hawk, corporatist Barack means for civil rights (they're over).
-A wish that Cynthia McKinney can win for President first.
Here's my impersonation of Kimmy: "A wish is just a tinkle you make when you forget you need to go to the bathroom."
She wishes Cynthia would win the presidency? What the hell is she doing to make that happen. Election's first of November. Don't tell me about your whiny ass stuff offline. You have a site, you identify there that you're a Green. What the hell are you doing at your site every day to get the word out on Cynthia?
(Answer: Not a damn thing.)


-Or, a wish that Ralph Nader could win after her.
Kimmy, the Beauty Queen. I get the idea she's about to start twirling a baton for the talent competition.
-A wish that both of them could get lots and lots of votes if they don't win, so the message of peace and justice gets forced on the two major parties.
"Lots and lots of votes." Is she 12? Don't you get the feeling that she'd be dotting the "i"s with hearts and smiley faces if she was writing on paper instead of typing?
So, why are we arguing? We probably want nearly the same things.
I have nothing in common with you, Kimmy. You're an uptight White woman screaming racism every two minutes thinking it makes you real. Half the time it's not even racism. You're a joke to me.
And I believe I dealt with that already twice this week. How insulting is that? Kimmy wants to leave comments at my site without even registering what I've said. Typical HB. Pretends Black people matter but won't listen to them.
(One reason we are fighting is that instead of our government having IRV/Proportional Rep elections, they have winner-take-all, which is designed to keep us feeling more as "competitors")
No, that's not one reason. How the hell dare you come to my blog and tell me what I'm thinking. Where do you get off? See, this is what I'm talking about. Me and all the other African-Americans leaving comments, we're too dumb stupid to know what we think. We need Kimmy to tell us. Thank you Great White Mistress of the Bountiful. She doesn't listen to African-Americans. She's so insulting.

If you want peace, or justice, or Nader, why don't you just use the slight visibility I have at my web-site to say your peace in my comments section?
Why the hell would I give you traffic, Kimmy? All you do is scream "Racism!" every five seconds, think it makes you 'deep' and 'meaningful,' undercut Cynthia's run and cheer on Barack.
There's another reason NOT to EVER comment at Kimmy's site. That's the grand finale. AGain, you don't want to miss it.
And, by the way Mia, there is a photo of Cynthia McKinney and Rosa Clemente in the widgets on the right hand side of my blog. My support for Cynthia McKinney is evident every time someone opens a page on my blog.
What's the deal with Mia? Don't ever say a word to Mia again, Kimmy, if you post a comment. I will delete it. Mia doesn't want to hear from you. I'm really sick of her White entitlement which just reeks in every sentence she writes. How dare she come to a site where we're talking, think she can butt in, think she can tell us what the problem between us is and blah, blah, blah. When does Kimmy EVER TRY LISTENING? Never.
As for her widget, big to-do. I have video clips on the side. Doesn't mean anyone's looking. You want to get attention to Cynthia, you write about her. A widget's nothing but a bumper sticker. And don't you picture everyone in traffic flipping off Kimmy as she hollers out, "The problem isn't this traffic jam! It's that we don't have instant run-off voting!"
And, half the stuff I am writing about is stuff that I know Cynthia's programs and platforms are good on. That is why I am showing how the government now is doing it wrong. Ie: Hurrican Ike, when Cynthia nailed it on Katrina.
That's such a lie. But, hint, Kimmy, if your point is "Cynthia nailed it," that's your title. Buy a clue.
If you all like Nader so much - great. I think he is a great man and much better than McCain or Obama. Why don't you write about Nader, instead of me.
We'll write about whatever the hell we want, Kimmy.
You are not in charge here.
Lose your damn sense of entitlement. You can't push Black people around just because you think you're better. You're not better and we're not scared of you. You don't listen, you tell us what our problems are, you are the worst representative for your race. Thankfully I know a lot of White people who are nothing like you or I would be as racist as you are.
Peace and struggle,
Kimberly Wilder
Don't you love that. She's wishing Black people "struggle." Is she implying that we don't know what "sruggle" is? Or she is mocking our situation?
Except for Mike, everyone who posted comments (other than the Wilders) is Black. I think we know about struggles.
And Mike actually is pretty fly. He also doesn't get around an African-American and think, "Oh, let me drop some thoughts on racism, that'll make me look cool and down." Mike treats everyone equally.
As for liking Ralph, we all remember your snit fit online when Ralph said he wouldn't seek the Green Party nomination. How stupid does Kimmy think we are? Maybe she thinks we can't read?
Now, give me a drum roll as we get ready for the big finish.
P.S. Plugging "anonymous" into the computer, while at the same time, signing my name, just means that I don't feel like signing up with yet another corporation collecting my personal information
Oh, she's so socially correct! But, thing is, corporations aren't the big problem. While researching a feature at Third Sunday, we interviewed community members. Kimmy doesn't want to sign in and give her information.
Remember when I told you that someone like her yacking on about racism is just trying to hide her own racism?
It's like that with 'personal information' as well.
Reading Kimmy's statement, you'd think she'd have respect for people's personal information.
But she doesn't.
Don't comment at her site. As we learned while interviewing community members, comment at her site and she grabs your e-mail address and starts e-mailing you spam mails.
Does she really think community member Eddie, in Texas, wants to know about New York events? Does she think he's going to fly up? He's only one community member who left a comment at her site only to later find her spamming his inbox with all these announcements about NY events.
Always remember, C.I. is the nicest person in the world. She bends over backwards to be fair. And she is the only reason that Kimmy didn't get called out in that story. C.I. gave this great mini-speech about how she knows Kimmy gets on our nerves but we didn't know about this (her spamming) so we haven't given her a chance to respond and she can get on some people's nerves but she probably tries as hard as she can to do the best she can. C.I. really is sweet.
If C.I.'s calling someone or something out, C.I.'s been asked to by members or friends. And usually asked repeatedly. The first time, C.I. will say, "I'll watch for it." And C.I. will bend over backwards to avoid it. But when enough are saying, "Call ___ out!" or if ___ has done something that's really offended someone, C.I. will call it out.
Like with self-loathing lesbian Laura Flanders. C.I. bent over backwards to offer excuses for Laura. It's only when I called her out that C.I. called me and said, "Marcia, you never said a word about being hurt by what Laura did but it reads like you are. Am I reading wrong?" I said, "No, you're not. I hate that woman. How dare she ignore the homophobia. How dare she write the day after that homophobic event in South Carolina and act like it didn't happen?" I went on about how furious I was. C.I. said, "Fine. I'll call her out when I have to."
And C.I. has. But that's because Laura strongly offended me (and others but we were all being silent about it because we knew C.I. liked Laura).
So Sunday, Kimmy got a pass and she got one only because C.I. argued her case for her. Everyone of us wanted Kimmy called out in that piece. C.I. was the only one and C.I. gave a really strong speech that made us all say, "Okay, okay."
I didn't expect to get linked to by C.I. this morning. (Thank you, C.I.) But I know C.I. does not play gatekeeper and just because C.I. may disagree with you (or may not), C.I.'s not going to say "no link." (By contrast, write nice things about C.I. and your post doesn't get linked to. I'm not joking on that. Ask anyone. Mike blew a link -- an obvious one -- by saying nice stuff about C.I. That would have been linked otherwise.)
So that's reality for you, Kimmy didn't want to sign in because she didn't want some corporation getting her information. But she thinks nothing about using the e-mail address (she requires you to give to leave a comment at her site) to spam you.
And Kimmy, it's not all about you. My biggest problem is people like you. It is not you personally. I even (thinking of what C.I. had said in that speech Sunday) went out of my way to say you weren't as bad as Medea Benjamin. Medea is hated in the community because she did what Kimmy did on a larger scale. And you'll note Medea still hasn't busted in on one of Barack's speeches. Hillary or McCain? Medea is there!
It's all smoke and mirrors as they prop up Barack. They're not about ending the illegal war and they've all put the peace movement on hold.
That's our problem, Kimmy.
Start writing pieces where you call Barack out. Write even one, e-mail me and I'll say, "Hey, everybody, Kimmy's got a post you need to check out."
But right now, you're one more person working to put a War Hawk into the White House.
It's late and I'm tired. DeShawn, I didn't forget your suggestion. I'll blog on it tomorrow.
I mentioned:
The Third Estate Sunday Review
's Jim, Dona, Ty, Jess, and Ava,
Betty of
Thomas Friedman Is a Great Man
,
C.I. of
The Common Ills
and
The Third Estate Sunday Review
,
Mike of
Mikey Likes It!
,
Ruth of
Ruth's Report
,
You didn't mention Betty and Cedric! They posted comments. I love you guys for sticking up for the community.
(I love you both period. Mike, you too.)
I referred to two pieces at Third, but I'll link to three: "
Editorial: Raw emotions (Ava and C.I.)
" (this is the piece of Ava and C.I.'s I mentioned), "
TV: The Fringes
" (Ava and C.I. telling it like it is) and "T
he new age of privacy?
" (this is the piece Kimmy almost got mentioned in).
Here's C.I.'s "
Iraq snapshot
:"
Wednesday, September 17, 2007. Chaos and violence continue, we drop back to more from the budget hearing on Iraq, the US military announces more deaths, a US soldier is charged with killing two fellow soldiers, more US soldiers are charged in the deaths of Iraqis, and more.
Next up was US House Rep Bob Etheridge.
Etheridge's time was up and Moore went next.
Tim Bishop went next and note that when Moore was saying "Good. Good." he was also attempting to shut off his cell phone which had begun ringing,
That was said not to Rep Bishop who had the floor but to Republican Ranking Member Paul Ryan.
.
Today's violence . . .
Bombings?
Shootings?
Corpses?
Which candidate opposed the snoop enabling FISA law and the immunity bailout for the telecom companies -- Obama, McCain or Nader?


Which candidate called for the impeachment of George Bush and Dick Cheney for all of their crimes from the illegal war in Iraq to illegal wiretapping of unsuspecting Americas -- Obama, McCain or Nader?


Which candidate opposed passage of the Patriot Act and calls for its repeal -- Obama, McCain or Nader?


Which candidate opposes the death penalty -- Obama, McCain or Nader?


Which candidate would work to repeal corporate personhood --- and shift the power from the corporations back into the hands of the people -- Obama, McCain or Nader?
iraq
robert f. worth
the new york times
marie cocco
the washington post
howard kurtz
mcclatchy newspapers
hussein kadhim
richard norton-taylor
the los angeles times
tina susman
mikey likes it